POSTS by BOB and MARY 
FIRE IN THE NORTH- A Revival Gathering. See immediately below the Contents List for this Resource.
———————————————————————————–
FIRE IN THE NORTH- A Revival Gathering
One Saturday in September 2022, fifty people – leaders from across the area – met at Howick Hall in Northumberland, to spend time together sharing what they sensed God is currently doing, with a desire to help facilitate, encourage and nurture revival.
A wonderful variety – a rich mix – came together – those involved in local church planting, worship, intercession, pastoral work or having an apostolic or other role. 
The ongoing aim, from this meeting is to continue networking with one another, and to initiate and strengthen partnerships and friendships, so that we may all be lined up with God's plans and purposes.
As you engage with God through this video, our prayer is that the Holy Spirit will blow upon your heart, and all our hearts, so that we may blaze more brightly for Him in Northumberland or wherever we have been called and positioned.
Each shorter section from this revival gathering has also been posted as listed below on you tube.
Why we are gathering? Bob Bain
Create in me a clean heart
– Carol Charlton and Prophetic song – Imelda and Simon Clements
If you would like to connect, please contact Bob and Mary Bain  bobbain@hotmail.co.uk
Welcome Network hosted the day in partnership with AsOne NE, Worship on the Streets and BURN Tyneside. We want to thank AsOne NE for sponsoring the event and the Northumberland Revival Net core team for their prayers and planning input.
THE REVIVAL TRAIN PICTURE
What might God be saying to YOU – about Revival
through this picture ?
REVIVAL WORDS and PROPHETIC ART for Northumberland
At the Revival Meeting each of us asked God for a word to write on our Heart/ flame. We then declared out the word as we placed it on a large map of Northumberland and the surrounding area. These are the words which we spoke out over our region:- Revival words to declare out – prayer at the end from Carole Laird
The Truth; God is good;
Chosen and Called; You are Mine; Identity restored
Spirit fall; A New Heart and Spirit  Ezek 36:26; Heart & Humbleness
Romans 12:2; Transformed heart; transform people –Transformed lives transform the city
Spring, Flowing, Overflowing
Ancient Wells  Prayer; Jesus' Life = Prayer; Life; New Life; LIFE IN ABUNDANCE
Holy fire; Revival fire is coming
Hearts touched by Love; Be Loving; Sincere Love for Christ's Body
Body for Revival; Unity; Unity; Getting to know people
Stories of Hope; Living Hope; Hope and Healing; Healing the Land!; Wholeness
Awake from your slumber
Resilience; Crowns and Swords Arise!
Frontier   Great advance
Resurrection + Empowerment
Mountain Mover!!; Chain Breaking Breakthrough; Impact
Freedom; Freedom – to be who you're called to Be; FREEDOM – Set the captives free
PROPHETIC ART by Doug Gowland


DISPLAY BOARDS by Bob and Mary Bain


SENTNESS – Developing the apostolic within YOU.
Four Online TEACHING Sessions:-
———————————————————————————–
PROPHETIC PICTURES from our book 'Sentness'
by Bob and Mary Bain
Here are some pictures from our book 'Sentness' which we have chosen carefully.
We think that God will speak to you, in your own context, through these pictures.
As you look at the image,  pause, be still, and ask God what he might want to say to you,
through each picture.
HOPE
BUILDING
TEAM
SENT
———————————————————————————–
APOSTLES – THE BASICS 
from our book 'Sentness' by Bob and Mary Bain
APOSTLES are an important building block, helping to equip the church.
 A) SENT
THE BASIC DEFINITION of the Greek word, 'apostolos', translated, apostle, means simply, 'a sent one'.
If you have been sent by someone, with their authority to do something, as if they themselves were present, then you are their apostle.
SENT BY CHRIST.
Apostles are particularly sent by Christ, called and sent on assignment by the will of God. The sense of being sent by God's will, ('sentness'), describes the foundational influence they have towards us. Through the influence of apostles, we discover, that we are all on assignment. As 'sent ones', apostles impart an aroma of 'sentness' to the church – a scent of 'sentness'.
POWER AND DEPENDENCY.
Apostles are entirely dependent on God in everything – power on the one hand and vulnerability on the other; sent with an authority based on their relationship with God.
They come in ordinary human packaging, both men and women. Apostles will encounter opposition, but with it, God promises that He will make a way through it all.
 CALLING AND TERRITORY.
Apostles have a call to work in specific areas or regions, governing the territory with worship, prophetic singing, and prayer walking
B) PARENTING
The aim of our Father God is that 'the body of Christ may be built up… and  become mature, attaining to the whole measure of the fulness of Christ' (Eph.4:12).
Paul shares God's heart in fatherly and motherly terms in 1 Thess.2:7, 11-12. He shows us the nature of God as a parent, as he describes his own relationship as an apostle in the church.
ASCENSION GIFTS.
'It was he [the Christ] who gave some to be apostles, some to be prophets, some to be evangelists, and some to be pastors and teachers… (Eph.4:11).
Together in God's parenting process, the Ascension gifts bring about a wonderful maturing of the body of Christ, as God graciously gives, through them, all we need to be equipped for our particular 'work of service' (Eph.4:12-13).
PARENTS.
God's parenting process is being modelled by parents when they function as apostles, prophets, evangelists, pastors and teachers. In particular, parents, as apostles, do the following:-
Purpose and calling. Parents help establish a sense of purpose and calling in their children's lives
The adventure of discovery. Parents take their children on an exciting adventure of discovery of the world around them, and their place in it – a person's process of discovery and formation of themselves. They introduce them to new experiences in which they find out more about themselves and their identity.
Establishing. Parents are not only there to help their children understand their purpose in life, but also to help establish them in it. They encourage and support their children to keep going, to enjoy who they are, and what God has called them to be.
Overview. Parents need to give their children overview to help them stay true to God's plan. Parents are on the look out to connect their children with opportunities which are in line with God's plan. From time to time, their children's attitudes may need challenging and disturbing.
C) BUILDING
Apostles establish God's purposes on the earth. They initiate the moving of God's people back into their proper position. They are builders – they initiate and implement the new things that God is doing. They lay the foundations. They get the plumb line out, and check that the walls are being built true and straight.
The foundations of the church are the apostles and prophets with Christ as the chief cornerstone (Eph.2:20). Just like the foundations of a building, apostles are undergirding and supporting everything going on in and through the church.
HIDDEN QUALITIES.
Hidden in the ordinary. When Paul tells the church at Corinth to imitate his way of life, he wants them to follow the example of his ordinary, everyday life (1 Cor.4:16-17).
The apostle's hidden place of intimacy with God is having a profound effect on what we can see outwardly.
There is a bigger story, hidden from sight, foundational experiences that apostles need to communicate – key moments that will be of benefit to others.
They have a hidden influence on people – like mother and father figures. Their teaching continues to influence in the background.
COMMUNICATIONS are at the heart of the work of apostles.
They are essential communicators in helping the church grow. Apostles spend a lot of time bringing people together and making connections.  Through this they are building relationships.
 Connections need to be maintained. A constant stream of communication is needed, initiated by apostles – news, reports and evidence, communicating arrangements, travel help, and letters of recommendation, (apostles provide reassurance that visiting believers can be trusted).
ENCOURAGEMENT
Apostles may 'pop-up' unpredictably – in places and people's lives, and with them come God's words of encouragement.  They have authority from God to build up and not to tear down (2 Cor.10:8).
 People are encouraged by apostles sharing their experience, and giving practical help on how to go forward. Blockages may occur because people don't know how to move on. Apostles can act as sounding boards to help people begin again. They help them navigate to where they wanted to go. They bring breakthrough, releasing people caught up in the darkness and grip of the enemy. They release a different spiritual atmosphere in an area. Their activities can re-set the culture.
The influence of apostles wakes us up; and we become aware of, and released into, our calling and purpose in God.
Apostles remind us of who we are in Christ, and the noble task, in which we are engaged.
 Apostles stir up a mutual giving and receiving of support and encouragement between believers, stirring up the churches to support one another, and also to pray and give support to those elsewhere.
OVERVIEW
Apostles bring overview and strategy. Their understanding of the bigger picture of God's plans and purposes helps people to see what they are doing in the details of their lives, with a new perspective.
 Identifying and resourcing. Apostles identify the spiritual and other needs of our communities. They also reveal the strengths and weaknesses in how the church, as a whole, is functioning, and establish relevant ministry projects. In a changing environment, apostles help us to re-imagine the possibilities of what might be ahead.
APOSTLES DISTURB
They disturb old paradigms. They go in and break things up that have lost their relevancy. They help to break down bad thinking and encourage good thinking.
TEAMS AND PARTNERSHIPS.
Apostles help get teams started. They look for others with whom they can partner. They want to create relational networks, which will bring revival to a region, or a nation.
D) PRESENTING
The five Ascension gifts are working with the bride to get her ready for her wedding day. They work, under God's direction, with the bride, helping her to become mature. Apostles understand their role, as that of a match-maker, or even as the father of the bride, ensuring that the bride will indeed be presented as a pure virgin on her wedding day.
———————————————————————————–
WHAT DO YOU SEE? PICTURES THAT SPEAK A MESSAGE

This is a prophetic guide highlighted in the book,'Launching after Lockdown' by Bob and Mary Bain (available on Amazon). Follow through the underlined suggestions below.
The following are words and visions, which we believe are from God, (you can make your own assessment), for whatever is next on His agenda for us. What is He saying to you?
We believe that these words and visions are relevant to us personally, for the church, and for whatever circumstances you may find yourselves in.
Your imagination may want to re-imagine these words and pictures, inside your own head. It is surprising, and a wonder, how most of us can do this!
As you unpack the pictures and words, and consider them, pray that God will give you something – an understanding that will help in your context.
Focus on what God may be saying especially to you, and pray about the 'what next?' He has for you.
You will probably need a bit of time to reflect on each section in turn. I suggest that you don't rush through. However, you may want to get a quick overview, and then go back through in a more considered way afterwards.
Another approach might be for you to flick through the pictures, and then pick out one or two in particular, which have resonated with you. You may want to write something down.
The words and pictures are intended to stir up new ways of looking at your situation and, later on, they may speak to you in different ways again. Some of the pictures may disturb you – let them. Others may leave you unmoved – they may not be needed at this moment.
 In picture form, here is what we see coming up in this launching out period.
There are eight sections in all.
A PLANE AND A ROCK – SAFETY
I saw a plane taking off from a runway, behind which was a wall of fire.
I saw a rock, with waves surging around it, and I heard God's reassuring words that we would be safe; we are safe in the plane taking off, and safe on the rock, though all around us, spectacular, God-orchestrated things are happening. There is a take off, and a dramatic growth. We have had something to do with the fact that there is a wall of fire, erupting behind us.
A COILED ROPE AND AN OPEN BOOK – STORY
I saw a coiled rope. At first it looked like a tangle, but in fact there was an order, a pattern and a beauty in it. There were a lot of strands, because there are still a lot of things to come.
I saw an open book, the words of which I couldn't make out, but the story continues, and there is a good plan ahead.
We have a hope and a future. The full story hasn't been written yet, but on the open page, one word is visible – grandmother. The Lord is turning our hearts to connect across the generations. The grandmothers will turn a generation to the Lord.
[Notes:'He [Elijah] will turn the hearts of the fathers to their children, and the hearts of the children to their fathers…'
(Malachi 4:6).]
 A BOWL AND A TOWEL – SERVICE
I saw a bowl and a towel. The church after lockdown will be a church that serves, by washing the feet of those who have newly entered. The question will be asked to the people coming in, 'How can we serve you?' Not, 'How can you serve us?' The five-fold gifts, described in Ephesians 4:11, will finally parent the church into full maturity.
[Notes: These gifts of apostle, prophet, evangelist, pastor and teacher are present in the church, for the equipping of God's people for works of service, so that we might all mature into 'the whole measure of the fullness of Christ' (Ephesians 4:13).
Jesus washed the feet of the first disciples as a servant to set them an example (John 13:1-17).]
A KALEIDOSCOPE – SHAKEN
I saw a Kaleidoscope. The old frames of reference have been shaken, and there is a new kaleidoscope of patterns, which in turn, are being shaken, and shaken again, and there is a beauty and a prettiness in this.
BRENDAN AND BRIGID – MOVEMENT
(photo taken by Mike Prince )
Brendans will travel, and Brigids will receive. Brendan and Brigid were Celtic saints – Brendan was known as Brendan the Voyager, and Brigid was known for her hospitality to passing strangers(see picture below). There will be a lot more movement, as people discover different ways of being church. This is glory on legs – the glory of a church on the move! I believe the church after lockdown will have a new dynamic, and fluidity about it.
Brendan and Brigid types will be prevalent, and minister to people by divine appointment – encounters in a passing moment.
AN AXE AND AN ARROW – READINESS
I saw an axe being sharpened, and an arrow being fired. We are being prepared for specific and precise assignments.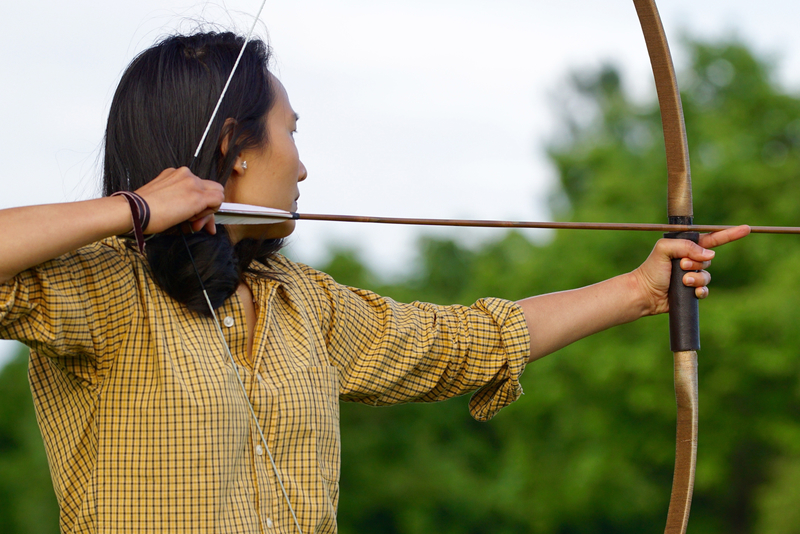 TAMAR SITTING BY THE WAYSIDE
I saw Tamar sitting by a roadside, and a righteous resolution and restoration of proper relationships in the house. No longer would gifting be left in limbo, abused and out of place. Her father-in-law had left her hanging (see Genesis 38) but there will be resolution.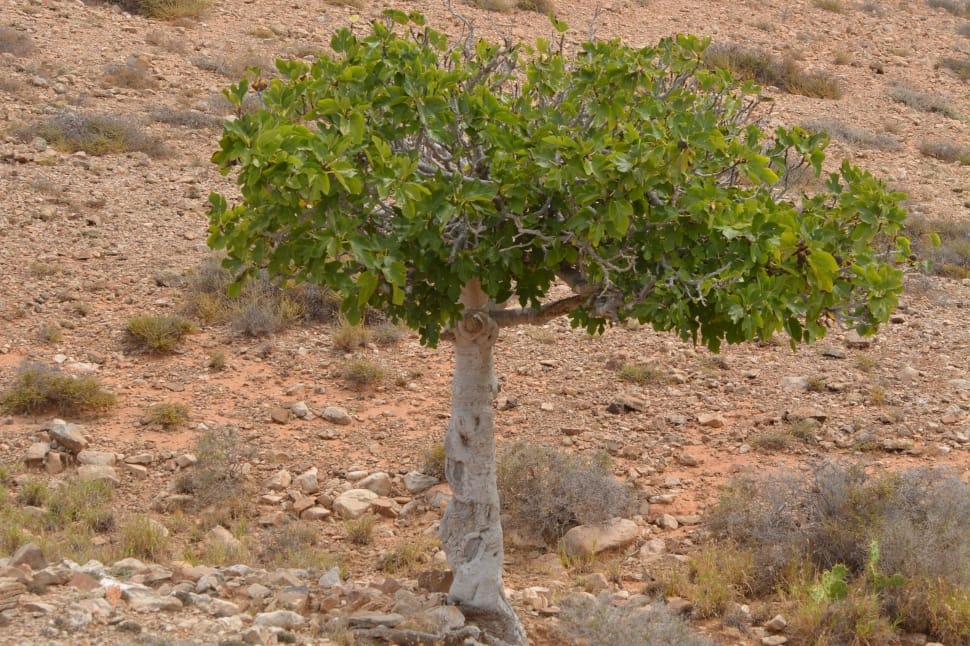 The barren fig tree has been 'digged and dunged' and fruit is expected (Luke 13:6-8). The baby will be born to Tamar.
[Notes: there are some thoughts on Tamar in the appendix of the book]
A SONG OF INTIMACY
I saw a deepening of intimacy, a song of intimacy, and a garden of prayer. We are back in the garden.
'Therefore the redeemed of the Lord shall return and come with singing unto Zion, and everlasting joy shall be upon their heads. They shall obtain gladness and joy, and sorrow shall flee away' (Isaiah 35:10, 51:11).
[Note: the garden is the Paradise of God where He walks with us]
———————————————————————————–
PROPHETIC INSIGHTS
[given at the Launching after Lockdown event on 23rd June 2020]
Some of what I've written here may seem fluffy, and you might think this is no Nostradamus stuff, not predictive in a prophetic way but I did feel God is doing something very different, following on from what we have been experiencing. This is not some small matter, not even a millennial bug which didn't happen. We have been experiencing something globally and I feel God can show us insights about what is ahead.
A SPECTACULAR SEASON
The photo of a jet fighter taking off with a wall of fire behind it, is so spectacular. It was supplied by Andy Blakey from Thurrock. It really grabbed hold of our attention when we saw it because we felt it was a word from the Lord for what is next in our launching out after lockdown.  In the picture we are safe in the plane, launching off on another exciting Holy Spirit moment.  Spectacular things are happening behind us because of something we've been up to in partnership with the Holy Spirit. The fire behind us isn't attacking us. In fact God is reassuring us of His protection, and His timing in it.
BE AVAILABLE
I felt God wanted us to be open to that John 3:8 scripture about the way the Holy Spirit moves unexpectedly –  the wind blows and you don't know where it's coming from, you don't know where it's going –  and then it says in that verse, 'so is everyone born of the Spirit'. God wants us to think about that – the way everyone born of the Holy Spirit moves about in unexpected ways. I felt that God was saying to us that we needed to be available for the unexpected in what's ahead. Listen to the voice of the Holy Spirit, our helper and our guide. He will give us insights into the next steps of what we're about, and spectacular things are going to happen, personally and individually to each one of us, and also as the church across the world. Let's be ready to experience the 'suddenness' of the Holy Spirit's movements, even if geographically we may stay in one spot.
CROWDS
Within the whole idea of some dramatic things happening, I was led to Luke chapter twelve which I felt was like a prophetic road map. In fact the passage ends with the return of the Lord Jesus Christ, so that is one fixture we can all be certain about. The passage starts with crowds of people, trampling on one another. There is a massive harvest of people going on. Although in a pandemic un-lockdown time, we might not think we are going to experience lots of crowds in the normal sense because of social distancing, there are online crowds happening right now. There is a need to understand how to engage with all these people on the edge who have been curious enough to anonymously listen in on church services and meetings. Many are listening in, and crying out to God in some way. I believe there is going to be a massive growth in numbers , not necessarily all warming the seats of church buildings but there will be a growth of lovers and followers of Jesus.
TROUBLE AND PUSHBACK
In Luke chapter twelve, there is trouble ahead. The passage is littered with promises of God's provision and protection but nevertheless it's actually a chapter full of trouble. I don't want to over-emphasise that, and who wants to hear about trouble.
There will be pushback because some people won't like the fact that people might be following Jesus. We are warned in Luke twelve about being dragged before courts and magistrates and kings and this kind of thing. Again who wants that – legal disputes going on.
FAMILY SQUABBLES
Then in that chapter as well we hear about someone saying sort out my inheritance with my brother. Unfortunately, I think there will be some territorial squabbles going on amongst God's people. Some will be saying, I am of Apollos, and I'm of this, I'm of that, and this is my territory.  Luke twelve also talks about family divisions, so I think we should be praying, and working very hard to nurture our family relationships, not just our biological family but our church family relationships. A lot of honouring and respecting is needed.
————————————————————————————————————————–
GRANDMOTHERS
Secondly, we have another picture of an open book, and on the book we could read just one single word, and the word – this might be something to do with our age – was the word, Grandmother. The word, grandmother really struck us as being especially important in what God is doing, and I wanted to widen this out and say, Intergenerational relationships – the whole Malachi 4comes to mind about turning the hearts of the fathers to the sons, and the hearts of the sons to the fathers. Grasndmothers will be drawing down blessings on the parents and children, and not just biologically, we believe there is an ache after grandmother figures by younger people craving stability, acceptance and love right now. So this is an important thing – bring in the grandmothers. I give you permission to work intergenerationally like that. Just interestingly in the natural, they were having trouble with football hooliganism in Brazil, and they thought what could they do about it, and they hired a load of grandmothers to stand between the rival fans at the events, and it worked a treat. It worked better than having police, guards and everything. They just put a load of grandmothers in there and they sorted them out, so that's something to think about. So I really feel this is going to be a season for the grandmother. So get ready grandmothers!
————————————————————————————————————————–
SERVANT HEARTS
Thirdly, I also felt, moved by something our friend Robin Jegede-Brimson talked about in respect to the gifting of the apostle. He talked about a towel and a bowl. Straight away we think about the washing of feet, and the servant humble attitude which Jesus set the example of in John chapter thirteen. I believe that humble, servant-heart attitude is what the Lord has been pressing into us.I believe there will be a change in the way churches look at new believers and outsiders coming through the doors of their church buildings. Instead of us thinking to ourselves, What can we get out of them?, I believe the Lord is really turning that round so that we will be asking the question, How can we support? How can we help these people who are coming to us? So a very different attitude in the way we are thinking that will permeate and characterise the way in which God is going to do mission through us. So let's get servant hearted, and get the foot balm out, and the tub of water, and start doing some feet washing. That will do us all a lot of good.
————————————————————————————————————————–
SHAKING
The fourth point is about shaking of existing structures. I had a picture of a kaleidoscope. It really got me excited. Kaleidoscopes – I love them – you shake them, or turn them, and beautiful patterns appear just for a moment, and I felt that the Holy Spirit was saying that that is what He is like, nothing is static in what He is doing right now. He is reassembling the body with new configurations  and new relationships and new alignments. So the existing structures are being shaken, and there will be a shutting down of things that have become unfruitful.
I saw a picture of an axe being sharpened, and an arrow being fired. So there is a way in which the Lord is preparing and directing the removal of some things. He is taking out things that are no longer fruitful, that are past their sell by date, on a wider institutional level but also individually in our lives. I think God is calling us to look at what we need to shed at this time. There is something new going on. We need to discard some of the things going on in our lives personally that need to be left behind at this point.
HOSPITALITY AND HOME-BASED MISSION
Another word, I felt that God was talking about having many, many Brendans and many, many Brigids. Brendan was a Celtic saint noted for being someone who travelled around and popped up min places, to encourage people in different assignments, and Brigid, another Celtic saint, was well known for her hospitality, receiving people as they came through. So in this word there is a very different way of thinking about church as a very fluid movement of people but also with a home-based way of thinking. I believe that hospitality will be a major characteristic that God is going to be using right now, and that He will be opening up home-based moments where people will be able to offer refuge and care to others in the home setting, and homes will be His major mission base.
RE-EMERGENCE OF GIFTING
Then finally in this thought about shaking and changing of structures to do with the church, the whole re-emergence and nurture of the five-fold gifting, and its repositioning and the preparing is going on right now. In particular, God is really encouraging the emergence of the five-fold gifting in places where perhaps the prophets and the apostles and the evangelists have felt very marginalised in structures that have really put pastors and teachers as the only gifting that have been acceptable. In fact in many places, if you're not a pastor or a teacher, the people haven't known what to do with them, and have even see them as unhelpful and destructive.
RESCUED FROM IRRELEVANCY
A name I got was Tamar. In Genesis there's a very interesting chapter about a lady called Tamar who was left hanging as an unwanted bride by Judah and the household of faith at that time. She cried out in her distress and eventually in a bold move, repositioned herself in a place where she was able to get back into a place of fruitfulness and a place of blessing, not only for herself, but also for the whole household of faith. Without her, Judah and the household that had left her hanging was going nowhere, and into irrelevancy. Tamar was pulled back into position by the Lord's direction and brought about a wonderful blessing to everyone. So I feel that Tamar is a very important study for people to think about. I think she has a word for people who are struggling as prophets, apostles, evangelists who might not feel so accepted in the models of church that major on pastors and teachers. We need to be praying and allowing that re-emergence.
———————————————————————————————————————-
INTIMACY AND WORSHIP
Finally and fifthly, I think that this has been a time of intimacy and worship, and the Prodigal wife in the wilderness in Hosea chapter two, and those lovely words from Song of Songs 2:10, 'Arise my love, my fair one. Come away', and so I think we need to look forward to an understanding of ourselves as the Bride as the major picture at this time. We have majored for a while on the father heart of God, and there is always a good balance in thinking trinitarianly about the whole of the Godhead, but right now, we need to see ourselves as the Bride and to look forward to that final fixture, the wedding feast of the Lamb at the end of time. That's the description that we are given of ourselves on His return  He is coming back for His Bride, and the Spirit and the Bride say, 'Come'.
So those are some prophetic insights. There's not a lot of prediction in there in so much as heart change attitudes going on but there is some predictive stuff there in what we've written about.
———————————————————————————–
THE POTTER SHAPING US
[given at the Launching after Lockdown event on 23rd June v2020]
ARE YOU WILLING TO ALLOW ME TO SHAPE YOU? 
I don't know if you've found this but when Jesus wants to say something to me, when He wants to provoke me to change, He usually comes with a question; and this happened to me, actually on Pentecost Sunday, when I was having a time with God. The question He was asking me was, "Are you willing to allow me to shape you into who I've called and chosen you to be?"
He then spoke some words of love to me, encouraging me in who He was calling me to be. It was really that willingness that He was asking of me, whether I was really willing to let Him shape my identity – who He was calling me to be. Of course my response was, "Yes, Lord, I am willing!" As I was saying this, I was writing down what Jesus said to me in my notebook and my response back to Him. One of the things I said in response was, "When I am completely in Your creative, beautiful hands, fear cannot hold on to me. It has no grip. I can feel you all around me, shaping me and shaping me, shaping my form."
AN ENCOUNTER WITH HIS LOVE- IMAGINE YOU ARE THE POT…
I don't normally do this, but I felt moved, after I'd written down what Jesus was saying to me, to draw this picture. I actually drew the picture in my notebook, and then I changed it into this bigger picture. And it was really something that God was saying, and doing in me at the same time. You can see the movement in the picture.
I just want us to look at the picture, and imagine you are the pot. Imagine that God is shaping you and preparing you.
God is putting us into that place of surrender to Him, where He's shaping us like the potter shapes a pot. The Bible talks about the potter shaping the pot, and we are His vessels. I'm in the Potter's hands, and I give my whole self to Him.
LIVING WATER
The waters flowing over are filling the pot and then spilling over. It is like the water is softening my heart; because when you've got a lump of clay, you have to get it wet in order to soften it. He was softening my heart so He could shape me into the vessel He wants me to be. That's why fear has no grip because of the water, the Living water flowing. Fear couldn't hold onto me. It can't hold onto me because I'm held safe in the Master's hands. The water that's flowing over is also cleansing and washing out the dirt as I'm shaped, and as I'm getting ready to pour out that water to others.
THE FIRE FALLING
At the same time as the shaping was going on, (and I could feel His hands shaping me) God was pouring over, not just the water, but fire as well. The fire was falling at the same time – that's the fire of a passionate love for Him falling over me, and that love filling  me so I can pour out His love over others. The whole thing was like – something I didn't realise until afterwards  – like a Baptism in the Holy Spirit and fire to make me ready for what is next; and to make us ready to carry His love out there, as we go out into the Harvest field. Let's allow Him to shape us, so that we are ready!
This is part of the preparation of the Bride.
———————————————————————————–
PRIORITISING THE ONE ACTIVITY EVERYONE CAN AGREE ON.
"IN UNITY PROGRESS"
The London Borough of Redbridge is a relatively new political unit within the urban sprawl on the east side of Greater London. It includes two separate and distinct older towns, Woodford and Ilford, and is severed by some major through routes. When the borough was created in 1965, instead of it being named after one of these big towns, possibly inciting more division, Redbridge was chosen as its name and a motto given; "In Unity Progress." This fascinating historical fact was a great encouragement to us, when we were asked by our street pastor friend, Monica, if we would consider helping to bring some more togetherness into the way the church was working in Redbridge.
Redbridge has a population of around 200,000, so we knew that we could not possibly meet every church and ministry leader. However, Monica, being the coordinator of Street Pastors in Redbridge, was able to signpost us to a number of key leaders in the Borough (Street Pastors is a ministry into the night time economy of dance clubs and clubbers and has a wide participation from churches in Redbridge, good credibility and an extensive data base). Over a twelve month period, we had a lot of conversations with different ones, representing a large cross section of churchmanship. This helped us to build relationships, get an understanding of what was going on, and also test the temperature and heart-ache for working together.
LOVE REDBRIDGE
From the outset we felt that prayer was the key! Everyone agrees that it is good to pray together! So we decided to set the bar quite low to begin with, and just focus on bringing church leaders together for one united prayer day before the end of the year. We wanted the largest possible spectrum of churches to embrace the idea and to have a sense of ownership. We also realized that our own role would have to be in the first stages only, as we didn't live in Redbridge. Humility was the only way forward for an outside voice to be accepted.
An invite to an initial planning meeting brought an interested local core team together. There were surprises and disappointments, not many senior leaders, but enough representation for us to feel a ground support had been created. We gave the initiative the name 'Love Redbridge' and created a logo. The outline of Redbridge has a ragged heart-shaped look about it – a heart work in progress which the logo reflects. Giving the project a name immediately created a sense of identity and who could argue theologically with sharing God's love!
When it came to choosing a venue for the Prayer Day we deliberately chose a church in Gants Hill, at the centre of the borough, located between the two towns of Woodford and Ilford. Both these towns have large churches, and we were aware that if we had chosen one of them, people might not have come from the other! They might also assume that the event was really only for that particular church. By choosing a smaller church, we sent out the signal that our event was for everyone, and we were not a threat to the larger churches.
EVERYONE HONORED
On the day, a whole bunch of leaders came! We maximised participation by creating a variety of prayer sessions and reflection times, led and put together by leaders drawn from the whole range of churches, from high to low, charismatic to non-charismatic. This was not for novelty's sake, but to signal that every ones way of doing things would be honoured and in the mix. Visual prayer tables (Prayer stations) around the room allowed for a personal time of reflection and prayer. Lunch was also provided- a real bonus, helping people to connect and build friendships.
At the beginning of the day the local church leader had wanted to show some early arrivals around his church bell tower! This led to an amazing cacophony of sound as different bells were rung – we were not sure what the neighbours thought but it fitted in very well with an opening thought on freedom and jubilee. We felt the bells had proclaimed this over the Borough.
That was three years ago. Since then, prayer days and prayer walks around the borough have continued.  A strong locally-led core team is in place planning ongoing events, and a leaders' prayer breakfast in Ilford– which we began at the same time–continues to meet regularly. Fostering relationships across the Borough can still be challenging but the work of Love Redbridge is a positive influence in helping churches here to think wider than just their own agendas.
———————————————————————————–
SINGING OVER CITIES.
'IS GOD CALLING US TO SING OUT SONGS OF BLESSING OVER OUR AREA?'                                                                                              
( see article at:-https://citygospelmovements.org/get-equipped/)   
This was the question we asked three years ago about our own area in the UK — the London Borough of Havering. As a result we got inspired to single out eight significant places, from which groups from different churches could sing out God's blessings over the land.
In the Old Testament altars were often built on the high places, and it was there that a sacrifice was made, and the people worshipped God.We felt God leading us to declare His praises from the high places in the borough, and to call the people to return home to Father God. We were reminded of the Aslan, the lion in the Narnia books by C.S.Lewis, who sings over Narnia in the beginning and brings all creation into being. We believed that our words, sung out and declared, would have a powerful, creative effect on our community.
WORSHIP LEADERS UNITED
Earlier in the year we had helped local worship teams from different churches to meet up, get to know one another and enjoy a day of worship together. We asked a well-known national worship leader to be a catalyst for the day, not so much to teach, but to help ground the day in the DNA of worship and relationships. There was a sense of unity and wider significance being birthed.People from these worship teams formed the core of those who went out to the different places to sing out God's blessing songs.
REMEMBERING OUR HISTORY
The wider church in Havering have had a history of waiting on God in prayer, and it was out of this good foundation and personal prayer that we chose the eight places from which to sing. We chose a date for a Sunday afternoon a few months ahead in the summer season, and began to communicate what we were up to. People were excited about the idea of flash mobbing the borough with God's praises and blessings from different places, all on the same day and at the same time.
Our borough has several distinct areas. What had been villages and market towns a few hundred years ago is now the outer edge of the urban sprawl of London. Each area, however, still carries its history. There is the site of a royal palace up on a hill, first built a thousand years ago. There is a housing area built to house the bombed-out homeless, after the Second World War. There is an old church from the eleventh century still being used for worship. In the centre of the borough, on the line of an old Roman road, is Romford marketplace. In the past, hundreds of cattle would have been herded through here in order to feed the capital.
BEFORE THE PRAYER DAY
In an email we sent out, we talked about being forerunners, preparing the land for revival. We referred to 2 Chronicles chapter 29 which talks about the re-dedication of the Temple. The singers and musicians were carefully positioned, according to directions given from God via the prophets. Just like them, we as modern day worshippers, were being God-positioned around our borough to sing out worship, praise and declarations. Our cry to God was that, through this, the spiritual atmosphere of our borough would be changed.
ON THE PRAYER DAY…
Eight different groups went to their different locations, sang out in the fresh air for about twenty minutes, and then afterwards we all met together to share how it had gone.
So how did we feel that God had responded? There was a general feeling of encouragement and excitement from everyone and several words and scriptures highlighted. In some places a few passers-by had raised their eyebrows, and in one place some children playing on bicycles had joined in the songs!
Overall, perhaps surprisingly, we felt that God wasn't directing our attention so much to the Harvest fields of Havering but to the Harvest labourers. We had sung out His blessing over the whole community, but the words we heard back from the Lord were words to His church for our comfort and encouragement. God was using the different locations to speak significant words collectively over us. The eight locations had given a context for the words to be heard with greater impact.
At the site of the royal palace on the hill, God reminded us of our own position of authority in Heavenly places and that wars are won in the throne room.
At the road boundary between lower-income housing, built for families after the war and the richer housing area nearby, we were challenged to honour one another, whatever our backgrounds
At the eleventh century church God reassured us that He had been there through all the generations of believers before, and His presence was still with us now.
From one location to another, God was encouraging us to grow in our understanding of who we are, and of who we can become in Him.
We felt that what we had done had been important; that an ongoing atmosphere of revival was being nurtured in our area, and that the coming together of the prophets, the worshippers and the praying people was a key part in it happening. Following on from this, there have been several worship celebrations together, which have continued to unite Christians from all ages and backgrounds.
Is God calling you to take a fresh look at your area? Perhaps He is asking you to sing out His blessing songs over the land in which you live.
———————————————————————————–
GOSPEL CONVERSATIONS IN A LOCAL PUB
WHAT IS THERE EMBEDDED IN THE HERITAGE OF YOUR AREA WHICH LENDS ITSELF TO MISSION?
One mission we initiated in the East end of London, in the United Kingdom, began with curiosity over a pub sign which had incorporated a large icon of an Orthodox saint.
In an urban environment where no one appears to be paying much attention to the Christian message, there are a surprising number of Christian things layered into the landscape which you may be able to use to share the gospel.
A SAINT AND A PUB
When we moved house to live in Collier Row, in one of the outer London Boroughs, we got curious about this icon we saw swinging above the door of one of the local pubs – the Colley Row Inn. Collier Row was formerly a village which has now been swallowed up by urban development as London expanded. It wasn't somewhere you would normally associate at all with a Greek icon.  Our local church leaders group occasionally met in the pub for breakfast, but none of the long-standing members knew why there was an icon on the pub sign. The staff didn't know either. Clearly someone must know, we thought, but it was only later, after a refurbishment, that a plaque appeared on the wall explaining all.
England, U.K. – Entrance to The Colley Rowe Inn, a local pub named after town saint.
The icon in question was of St Alexander of Comana, the patron saint of charcoal burners. Collier Row was aptly named because, in medieval times, this was the place on the edge of the forest where the charcoal burners lived (called colliers at that time). Of course, we realised that they would have made a big thing of their patron saint in those days, especially each year on his official feast day, August 11th. Amazingly we had stumbled on Collier Row's very own patron saint, and when we read his story, we realised it could be used to convey the gospel challenge of giving our lives to God, and allowing His plans to unfold in us.
Alexander had run away from his worldly life to hide as a charcoal burner in Comana. But when the next bishop of Comana was to be chosen, Alexander was pulled out of the crowd as the one God had truly called to take on this role.  At that moment Alexander decided to hide no longer, but to flow with the plans God had for His life, and to be a blessing to his community.
A NATURAL OPPORTUNITY FOR GOSPEL CONVERSATION
Using this story, we put together a leaflet which challenged people not to hide away, but to come to the God who knows the best plan for their life. We approached the pub manager who was more than happy for our small team to be in the pub on August 11th, which we dubbed 'Don't hide your blessings' day – celebrating Collier Row's very own patron saint.
On that day, we handed out vouchers for a free drink, along with the leaflet, and some themed beer mats that we had made. A number of local Christians came along and had meals during the time we were there, so business for the pub was boosted. In our team there were some outgoing friendly types who knew how to open up conversations. They engaged well with some of the regular locals using Alexander's story as a starting point and had some great conversations about Jesus and the meaning of life.
HOW LOCAL CHURCHES JOINED IN
Some of the local people had already heard about the day from the local priests at both the Roman Catholic and the high Anglican churches. We had approached them before the event and planning for August 11th. They were very supportive and gave donations towards the free drinks, and, on the Sunday prior to the day, profiled the story of the saint at their services. We also gave them a prayer card with a clear gospel challenge to hand out. The prayer cards were designed in a style familiar to their tradition and went down very well.
England, U.K. – Local pub's eponymous name inspires event where guests talk about Jesus and the meaning of life.
STEP OUTSIDE OF THE TYPICAL TO SHARE THE GOSPEL
We are praying that the scope of the day will be extended in future years, and that August 11th will become part of the local cultural calendar of Collier Row.  Celebrating a saint's day at a pub was not a normal part of our own church subculture, but we decided to go outside our comfort zone, connect with Christians from very different traditions to our own, and make use of the swinging pub sign, which unknowingly, was pointing to a great gospel story.
Why not pray about your area, and let God point out some unusual things hidden in its heritage which could help you to share the gospel message in your city?
———————————————————————————–
CHURCH UNITY- EXTENDING THE INVITATION!
WHAT DO YOU DO WHEN YOUR LOCAL NETWORK OF CHURCHES DOESN'T SEEM TO REFLECT THE CULTURAL DIVERSITY OF THE AREA?
In the London Borough of Havering, on the outer edge of London, there is an excellent network of churches and ministries regularly meeting together, called "Across Havering".  When my wife, Mary, and I first went along to a meeting, we were surprised that in the group there were only two black faces! The demographics of Havering had been slowly changing over the previous five years, and had become, noticeably, much more culturally mixed. Personally, we knew of at least six or seven newer, black-led churches, and were sure that there were even more as well. We talked with the leaders and realised that, unintentionally, newer churches, many of which were African-led, had not been spotted and included in the invitation list. So, Mary and I started to do our homework, to discover these churches. We all felt it was about time to extend an invitation!
WHAT WE DID TO EXTEND THE INVITATION
 We found some newer churches through the internet, but mainly we spotted them by driving around the area for several Sundays. They were meeting in a variety of venues – sports centres, schools, social clubs, community halls and scout huts, as well as hired space in the buildings of older churches. Their publicity banners usually only came out on the day, so during the week you might never know they were there. Fortunately, there were contact details on most of the banners, so, at last, we had the opportunity to invite them along to the Across Havering meetings. There were over sixty new churches!
Rather than just e-mail people, we tried to telephone, and arrange to see the senior leader. Or we literally just showed up, at the start or close of a worship service. There were some misunderstandings – twice I was greeted suspiciously. "Was I from the local council, or the Border agency? Had there been a complaint about noise or parking issues?" The reaction to our invitation though was, without exception, a genuine appreciation that we had gone to the trouble to contact them, and that we wanted to include them in our network meetings. None of them had been aware that these meetings even existed!
We chose a specific Across Havering date for the invitation, one of the evening gatherings, because we recognised that the majority of the newer church leaders had to work their schedules around other daytime job commitments.
THE NIGHT EVERYONE CAME TOGETHER
 On the night, we, personally, collected a couple of leaders from their homes and brought them with us. This was a good move, but we arrived later than we had intended. With shock and surprise, we walked into a meeting, double its number in attendance.  People were sat around tables drinking tea and coffee, and a sea of black African faces turned towards us as we entered. I had a mixed feeling of elation and groaning inside me! We were thrilled that they had come, but realised that now the hard work of building relationships was about to begin.
We had failed to suggest to the network co-ordinator of the meeting, that the regulars might need warning of more visitors that night. Imagine our dismay at seeing some leaders sitting in white English huddles, without a thought of engaging with the new people! In a perfect world, we should have sown our vision and got others involved in the inviting process, but, instead, we were their first point of contact, and each one of the new leaders looked up, expecting us to come and sit down next to them! We moved around rapidly, greeting different ones, like the bridal couple at a wedding reception, and then, with a few other more outgoing souls, we sat ourselves down in ones and twos, and began to break the ice. The honeymoon period had begun, and not everyone stayed with the process, beyond even that first event, but doing the homework, and making the invitation has been worth it!
THE IMPACT SINCE THE GATHERING
Some of the newer leaders have now, themselves, hosted the network meetings. Also some good heart changes have gone on amongst us all, and we have learnt a lot together. Building settled relationships with each other has led to joined up thinking, regarding our mission into the borough of Havering. There has been a sharing of wisdom and resources, and a growing sense that we are working together as wider church.  For example, an idea for a free community BBQ event in one difficult housing area became an initiative from all the local churches. Leaders were involved who previously wouldn't have known of one another. The ongoing result has been a definite positive change in the attitudes of local residents. Racist graffiti and vandalism, which had previously been a problem for one church, has now stopped, and instead, its building has become a much-used community hub.
From our experience, we have learnt that it is not good to assume that your leadership network is reaching every church leader in your city or area, but to be diligent in seeking out the newer churches.
It could be the specific responsibility of one or two of the leaders, to discover and invite the newer ones, so that the wider church in an area benefits from every one's input and gifting.
There may be some hard work involved in discovering the whereabouts of the newer church leaders in your area, and extending an invitation into friendship and meeting together, but it is definitely worth the journey! Eph4:16  'from whom the whole body, joined and knit together by what every joint supplies, according to the effective working by which every part does its share, causes growth of the body for the edifying of itself in love'
———————————————————————————–
RABBITS, GOPHERS AND MOLES – CONNECTING ACROSS THE COMMUNITY
ARE RABBITS, GOPHERS AND MOLES AN ELEMENT OF CHURCH AT WORK IN YOUR CITY?
[The importance of connecting and encouraging]
My wife and I had some reassuring words about what we were doing which featured these underground animals. The words came through conversations in which we sensed God telling us to listen up and learn something ahead of our move to a new area.
We knew we had things to do, helping mission across the whole region of Northumberland, Tyne and Wear in the UK. The rabbits, gophers and moles clarified for us how to go about it.

RABBITS
Rabbits do a lot of popping up above ground but below the surface there is a lot of hidden connectivity. Our work is involving a lot of connecting with individuals and in gatherings and forums. It has been important to come with humility into a region where people have laboured for years. No-one wants a 'we have arrived' attitude. Over cups of coffee and lunchtime meals we have been popping up in the lives of people who are active on the ground. We started with a lot of listening which has helped us identify what God is already doing.  Through building friendships, we are encouraging the wider, joined-up thinking already taking place, and identifying some new projects to do.
There has been no grand over-arching plan, no posturing or empire building – we are just digging burrows where they are needed!
For example, in our local town, this connecting has enabled us to begin a regular worship event across the church called Open Wells. Another example is the regional prayer net which is developing through our earlier connecting groundwork. Its first dispersed prayer event happens later this year when groups and individuals will be praying in their different locations for the whole region at the same time.  All those cups of coffee are paying off!
Some good cross-fertilising has been going on.

GOPHERS
Gophers came up in a breakfast conversation about the eruption of Mount St.Helen's in Washington state. The vegetation around the volcano had recovered rapidly and scientists were putting this down to gophers. Their burrows were bringing seed up to the surface, and new growth was sprouting up.
As we've been popping up around the region, helpful words have popped up out of the ground with us. Our experiences have been pulled on and encouraged people in their own situations, and we have been learning some things as well.
Ongoing friendships have resulted which are helping people develop what they are doing more effectively or to get started in the first place. In one instance it was a case of someone getting to grips with self-publishing. Another was helping someone work through the application process with an urban ministry. Others have felt re-awakened to gopher it (ouch!) where they felt they had gone to sleep on some of the things that had got them excited about ministry work in the first place. With others we have been having some good conversations in the early stages of them church planting, or we're provided teaching input to their congregations on how to be more welcoming to the diversity of culture in their urban area. In some instances it has just been a case of signposting people to helpful resources, or connecting them with good creative ideas elsewhere in the region.
We felt from the beginning to make our own home available as a place of prayer for people to come to, and have had fun developing our garden as a prayer garden affiliated with the Quiet Garden Trust. Instead of us popping up in their lives, people have been popping up in ours as they have come to pray.

MOLES
I was sitting in a graveyard one day and thought it would be very disturbing for relatives if it was covered in molehills. Moles disturb the ground and are not always welcome if no-one wants anything disturbing. Sometimes people are looking for change but don't know how to get there. We have been a sounding board for some wanting to work through how to be relevant and effective in what they are doing.
We can see that some of the language we are bringing jars against those who are busy with their own local church or regional denominational agenda with no interest in what others might be doing.  It takes the whole church to bring the gospel to the whole city requires a shift of thinking from competitiveness to collaboration.
Here are some helpful but challenging questions to ask ourselves as church leaders.
What things can we do together as the whole church which will reach our area?
How can we express our deeper unity as the whole church in an area through worship, prayer and mission?
What forums can we create for good cross-fertilisation to occur, where people can share news and events and relationships can be built with others?
We feel that for healthy mission across a city region, this kind of underground work is an essential element, whether it is in connecting, encouraging or disturbing. It has a popping up unpredictability about it which may be a challenging characteristic to embrace as church but comes with firm scriptural backing.
John 3:8 says 'The wind blows wherever it pleases. You hear its sound but you cannot tell where it comes from or where it is going. So it is with everyone born of the Spirit.'
On this basis, all of us may have a role to play as rabbits, gophers and moles in our cities.
———————————————————————————–
OUR PRAYER WALKING EXPERIENCE IN A LONDON BOROUGH
"Every place on which your foot shall tread, I have given it to you" Joshua 1:3
A DIVIDED LONDON BOROUGH
Redbridge is a London Borough with a population of around 260,000 people. The geography of the area is very divided, with major arterial roads cutting through the Borough towards and around Central London. The Borough is a relatively modern political construct bringing together into one unit, two very different towns-Woodford and Ilford. There is not a strong sense of unity or identity across the Borough.
INVITED TO HELP BRING SOME UNITY
We were asked by the Street Pastors Co-ordinator at that time, if we might be able to help in bringing more unity in the way that the churches were working in the Borough. She had seen what was happening elsewhere, and realised how fragmented church work was in Redbridge. We were happy to help, and felt we needed to start with prayer.
A UNITED PRAYER DAY FOR LEADERS
We created a group called Love Redbridge, (the shape of the Borough looked a little like a heart) and we built up relationships with many different church leaders  over several months by having one to one conversations over cups of coffee. Our plan, as a small core team, was to hold a prayer day event for church leaders from across the whole spectrum of churches at a central location in the Borough. This took place, was a success, and resulted in a second similar event happening the following year.
HOW TO INCLUDE EVERYONE?
Meanwhile we wanted to encourage a wide base of prayer from all believers in the Borough, but didn't feel there was enough ground swell interest from the local churches to hold a large prayer rally for everyone to attend. We were not convinced either that this was the way to go, and would involve a lot of expenses and heavy logistics for it to work. A large gathering would require a large venue, and choosing one of the local church buildings would be difficult. If we chose one in Ilford, it was unlikely that those in Woodford would want to come, and vice-versa.
WHAT ABOUT PRAYER WALKING THE BOUNDARY?
We decided a more flexible way forward was to prayer walk around the boundary of the Borough. We chose three separate days to do this, one in the spring, one in the summer and one in the autumn. The walks were modest in length (three to five miles), from 2pm to 5pm with lots of stops at different churches, ministries, and landmarks. We allowed plenty of time as a group can walk VERY slowly! We also went and walked the route beforehand, ourselves, to check that timings were realistic. We deliberately connected with a variety of church types and ministries to reflect the range of work Christians were doing in the Borough. So during the walks, we walked as believers from Anglican, Evangelical, Pentecostal, Charismatic and Catholic churches, white English and Black African. We heard from Teen Challenge at work with addicts in Ilford, and from the Women at the Front line ministry working with street sex workers in Ilford.
INVOLVING CHURCHES AS STOPPING POINTS
Rather than have only a small intercessory team prayer walking the boundary, we intentionally made an effort to mobilise the grass roots water table of believers in the area. We were able to get much more participation by contacting the churches along the boundary of the Borough and asking if we could make them prayer stops along the way. We asked them if they could share their prayer needs and their understanding of their local area, and join in at least the next stage of the walk for a mile or so. This strategy worked really well, and local churches were not only happy to host the prayer walkers for half an hour, provide refreshments and a toilet break, but also took part in some of the walk.
LOOKING OUT AND LOOKING IN
By prayer walking the boundary, we felt we were encompassing the whole territory and declaring that the whole area belonged to God (Ps 24:1, Gen 1:1). Walking on the boundary gives a two-way perspective. On the edge, we were looking in towards the Borough, as well as looking out beyond it. This readily invited questions about what made Redbridge distinctive in character, and what were the influences and impact which this Borough had on others and vice-versa.
INCLUDING NON-WALKERS
We think that God was very happy with our desire to include and honour, as far as was possible, the many different parts of the church in Redbridge. In hind sight we would have also liked to have made provision for non walkers to pray at the final destination, so less mobile could have participated.
PUBLICITY
We provided attractive publicity for each prayer walk day, and a prayer sheet for walkers on the day. On the prayer sheet were some written prayers of blessing and prayers for protection and provision for the area. Afterwards we sent feedback out to the growing mailing list, and a sense of a shared task was being formed.
 ROGATION DAYS
In the UK in earlier centuries there has been an annual tradition among the Anglican churches, which still continues in rural areas of praying out blessings over the land, so in some ways we were tapping in to church prayer customs. These prayer days in the past were called Rogation Days (Latin rogare=to ask Mt 7:7) and took place on the three week days just before Ascension Day when Jesus gave gifts to men through His ascension, or on the Sunday before. Everyone in the local parish walked the parish boundary, and then a feast followed! We liked the fact that everyone took part, especially including the children. An intentional cross-generational approach is something to consider.
WALKING CHANGES US!
By the time we had walked the area, we felt we really knew it in an entirely different way. We had walked it intentionally with the Holy Spirit guiding our steps, and speaking new thoughts into our hearts. He was lining us up with His love for the area. We sensed we were being changed by the experience. We had a growing sense of ownership. God had assigned us territory and we had walked it. (Joshua 1:3). We realised our strategy of broadening the prayer base by including the different churches and ministries along the boundary was mirroring the experience of Nehemiah rebuilding the city walls of Jerusalem. There each family had been given responsibility for their particular section within the whole. We had all joined in and a new sense of togetherness in the Kingdom of God task of mission was being nurtured.
NEW INSIGHTS
We got new insights from the Lord about the area during the walk but also from some research into  the history of the area, and from the significant landmarks we identified. For example, Woodford is the place where Winston Churchill was an MP for years and there was a statue of him in Woodford. Also there was a clock tower in another part of the Borough inscribed with the words, In the Beginning was the Word, on one side, and on the other, In the beginning God created the Heavens and the Earth.  We discovered that the Borough coat of arms had interesting symbols on it characterising our area, and also the motto, In Unity Progress, which totally resonated with us. Even the Borough authorities had decided that Unity was a good idea!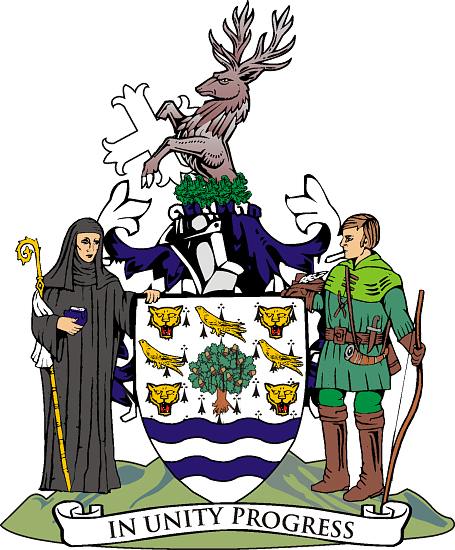 Redbridge Borough Coat of Arms
RELATING WITH PEOPLE WE MET
On the prayer walks, we chose to be open for encounters with passers-by as led by the Holy Spirit. We had with us some Father's Love Letters to give to people, and were open to pray there and then on the street. This didn't happen often but we wanted to be open to this. We were looking with faith-filled eyes at how much God wanted to bless the areas we walked through with His goodness and His good plans.
PRAYING AND SHARING WITH OTHERS
At the end point of the walk we allowed enough time to pray with one another and share any immediate thoughts.